About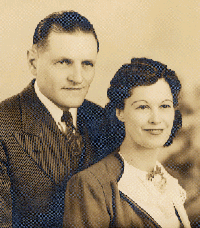 The Thomas Carnival was founded in 1928 by Art B. Thomas in Lennox, South Dakota. The Thomas Carnival has been owned and operated by the members of the Thomas family continuously since then. Presently there are fourth generation family members working in the business. Since 1928 the Thomas Carnival has been devoted to Art Thomas' idea of providing clean, safe and wholesome family entertainment for its customers.
Art initially began the carnival with two attractions operating in the southeastern area of South Dakota. Over the years the operating area has grown larger and the number of attractions has increased where now our area of operation includes 10 states and we can offer up to 50 rides, 50 games and 15 food concessions. We also provide our customers with many creature comforts including shaded rest areas with benches, covering for hoses and wires, signs and instructions regarding game and ride rules and operations, but most importantly, easy access to staff members in case of a concern or problem. We have provided a safe, clean, wholesome entertainment environment just as Art B. Thomas envisioned. When you walk our midways you will notice our customers having fun.

Learn More About Our HistoryBernard B. Thomas Obituary
Our Ticketing
Bernard Thomas was the innovator of the Universal Ticket System used by virtually traveling carnivals today. Tickets bought at any ticket selling location can be used for admission on any ride. We know how many tickets are sold each day and at the end of that day weigh all tickets used for admission at each ride, allowing us to balance ticket sales and redemption and also to monitor the popularity of each individual ride. You, as the sponsor, receive a computer generated ticket sales report for each day of operation. All ticket sales are shown on that report.
We utilize virtually all ticket promotions popular today: Pay One Price, Moonlight Madness, Advance Sales, Food Bank Day, Pepsi or Coke Day, Kids Days and other discounted days. The list is only as short as the imagination.
Consulting
Having been in the entertainment industry since 1928, we have acquired the knowledge and expertise of fair and carnival operations. Whether you are looking for a carnival or need assistance in planning or organizing your event, we are available to help you by either providing equipment or consultations.
For more information about consulting and coordination, please contact John Hanschen at (512) 914-0395.